The technology industry is making a strong start this year with energy improvements and consumer information devices. Here are a few of the developments that have been making waves in design technology news so far in 2013.
Monitoring Heating Consumption: Heat Meter
Relevant in cold-area Pennsylvania tech news, a new device, the Heat Meter, being produced now will monitor a home's heat consumption and even compare it to the consumption of other homes in the area. This eliminates heating bill surprises at the end of the month by allowing consumers to track their use of it. The device magnetically sticks to a home's furnace and detects through vibrations when the flame turns on and off. Homes consume propane, gas, and oil at a constant rate when the flame is burning, so the device is able to calculate how much energy is being spent. It then connects to a home's wireless network, so users can see in real time what their consumption is. Although the Heat Meter is not commercially available yet, there are early projections of a July release.
Personal Shopping Assistant App
After taking a picture, the app recognizes the packaging on boxes and gives customers more information on product data, including prices, nutritional information, ingredients, gluten-free or vegetarian labels, etc. The app uses technology similar to facial recognition software, but it also takes cues identifying products from other surrounding items. The app is planned to be released as part of a bundle with grocery store customer loyalty programs. Currently, some apps allow users to scan a products bar code to access information, but this new app will allow users to see the information much more quickly.
Tourist Information Glasses
Taking its inspiration from Google Glass, a new eyewear set in development is being designed to give tourists information in real time about the sights they are taking in. By using gaze-tracking software, the headset presents information about the spot the user is looking at on the inside of the device's lenses. A similar device is being used as an exhibit in the German museum, Pfalzgalerie Kaiserslautern, in which visitors look at other exhibits in the museum to obtain more information about them through a set of headphones connected to the headset.
Improved Solar Cells
Parc, a Xerox company, started looking into how printing could be used in the energy field. The researchers there have since found a way to improve solar printing techniques to produce a more efficient cell. A silver paste is squeezed between two layers of a sacrificial material, which will eventually be burned off. The material allows for greater flexibility when setting the photovoltaic cells in place, allowing them to hug the contours of a given mount. This material also shapes the silver into a very fine line. Researchers are able to get a much finer silver grid line between the light-sensitive portions of a solar cell with this new technique than was previously possible. The light-sensitive areas compete for space with the silver grid lines. By narrowing those grid lines, the light-sensitive areas receive more exposure to sunlight, allowing the cell to produce more power. With this new design, the improved cells are 5% more efficient that previous cells. The system is currently in pilot production.
News websites are found in plenty when one accesses the wonderful world of the internet. Various reputed news websites or online newspapers such as La Nouvelle T.com, which is a Moroccan news magazine in French language, keep us abreast with the current affairs round the clock. These online newspapers or news websites could be just an online reproduction of the print version of a reputed newspaper or may flaunt a separate or independent existence. Anyways these news websites solicit visitor opinion and involvement to give a completely new dimension to news given by professional journalists.
News online covers a whole gamut of current events occurring on the national scenario as well as the international scene. These online newspapers provide exclusive news coverage and help transport the readers into the core of the country's politics, economics, health, culture, sports and more and also highlights breaking international news. Visitors are invited to offer their suggestions and to interact with on field correspondents. News websites provide daily news, market research, weekly reviews, financial reports, economic or business news, database of companies, specific industry issues including finance, leadership, technology and operations. These websites are known for investigative and interactive journalism.
Most news magazines online provide information and news on a wide macroeconomic scenario. These online newspapers are extremely popular as they provide up to date finance news and latest banking information. You can glance through and analyze political, legal, economic and business news on the national front, as well as, the international scenario. These reputed news websites are known for providing online informative, educational and of course, entertaining content to the public platform. Apart from covering in depth political news both globally and on a national level these online newspapers also, present latest happenings and developments in the business sector, finance and the overall world economic scene in general. These news websites provide interesting news from the world entertainment scene.
News from the world of cinema is brought and new film releases world over and their critical reviews are provided. Major events in the amazing world of cinema like the special award functions, the famous Oscars, the Cannes film festival and many more get exclusive coverage here and definitely prove to be a major crowd-puller. Most renowned news websites like La nouvelle T.com give excellent and all round coverage to all cultural events and lifestyle updates. News from the world of literature, music and theater, also features here. All updates are available from the world of sports and the amazing world of gadgets and technology. You can get an insight into the latest trends in fashion and lifestyle and you can have access to many interesting blogs here.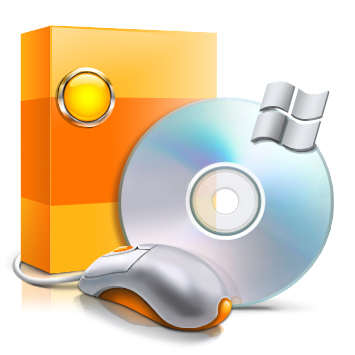 Upload PAD file to software download sites or software directories is a necessary step for software developers to get their product published. Though it is much convenient to submit a standard data format of the software instead of the software itself, the process of software submission is still laborious if you try to complete it all by hand.
Then, what is the simplest way to finish software submission? Employ an auto submitter that can help you submit pad file to almost 1000 download sites within only twenty minutes. It can save you lots of time and efforts: you need not to remember all usernames, password, and email; you need not to follow every rule and step to fill in tons of forms from different sites; you need not to wait long time for every step to be completed and then go to another; you need not to worry your submission is failed; you need not to start it over again to submit your software for the second time….incredible, isn't it?
There is not doubt that if you use this software submission software, you can benefit a lot. Besides the time and efforts it saves, the submission success rate will also be highly increased. For this pad submitter knows exactly the submission rules of nearly every site; it can quickly select the software submission category according to keywords and intelligently re-submit software to the last unsuccessful download sites; it is capable of displaying the completion report on each download site in details when it finishes the task; it can track the newest product listing intelligently, and it will notify you immediately if any bad links detected.
Below are the simple steps that you need to follow when you use this submitter:
1.Create PAD Files: This software can help you finish this in less a few minutes simply by filling blanks.
2.Import and Export PAD Files.
3.Complete the website configurations: No website is the same to others, which means you should complete some kind of special configurations of download sites. To complete this task carefully will enhance the count of effective software submission.
4.Filter Sites according to your needs: It appears we now have finished all of the jobs, not. Now you have to choose which sites you need to undergo. An effective filter continues to be integrated to it which supports you are making decision easier. Additionally a huge database with nearly 1000 download sites continues to be prepared. You are able to choose sites by some preferences.
5.Submit PAD Files to Everywhere: Congratulations! Now, click on the button, then, your software is going to be posted to the sites you would like instantly.
Starting a company that provides logistics to other companies is an excellent business opportunity, and it isn't that expensive to begin with if you are able to do it with the tools and the equipment of the company you are providing for. If that is the setup that you are going with then you need a good set of people to work for you, and you need 3PL software to make sure that everyone knows how to handle the business effectively as soon as you get to the other company. This means you need to pick the software you are going to be using and you need to pick it with care.
Step one is to decide the type of work you will be doing for a company. Will you be handling their shipping and transportation, will you be handling the warehouse management of the company that you are working for.
By understanding what you need the software for, you can make a good decision when you pick the software out that you are going to be using. If you pick out the wrong software you are going to have a hard time accomplishing the goals that you have for your company, and you will have wasted your money on something that really is not going to help you as much as it should be.
After you know what type of software you need, you have to decide the size of the software that you are going to buy. Try to determine what size companies you are going to be working for. It is always a good idea to assume that you are going to be working with at least a medium sized company, because it is difficult to run a small business and make a good profit off of it.
Take a look at the different software packages that are out there and compare the cost as well of the features of each of them. When you are looking at these solutions you are not trying to find the one with the most features for you. While it is tempting to do so, you aren't looking for a huge number of features, you are being practical.
When you are shopping you should never buy software just because it has a huge number of features. In fact, most of the time you are going to buy something that has less features than other options, because many of the extra features aren't necessary to run the business efficiently and there is no reason to pay for features that you just don't need.
You have to consider whether you should buy additional software to supplement a cheap package that doesn't have all the features that you need. In most cases this is not recommended because that other software probably won't integrate with your solution, which means more manual labor to complete the tasks. If the software does integrate, or it is a feature that doesn't need integration and you are saving a lot by using it then go for it.
The 3PL software that you choose is going to play a major role in your new company, so make sure that you make the right decision.
By definition, a call center is a major concentration within a company or other location in which telephone activity takes place including technical and support calls and customer service support calls. Inbound and outbound calling are the major venues for communications and managing who is called, who should call them, and why calling them is a job that usually involves entire rooms of full of computers, networking hardware, and telephone systems interfaces. Now, imagine if somebody came in and announced that a single voice technology running on less electricity than a household light bulb would replace this entire process. Well, this is the impact that Voice over Internet Protocol (VoIP) has on enterprise-based call centers, in addition to the small to mid-sized call center operations.
In a major science fiction movie, an artificially intelligent computer named 'HAL 9000′ addresses an astronaut by name. In call centers of the 21st century style, as many as 100 to 250 Customer Service Representatives (CSRs) can operate the center using only a single technology. Imagine having an outbound call script that includes the ability to instruct the CSR to offer to send an informational fax to their business headquarters for their boss to review. That is the current state of the art in unified information systems.
Unified communications are powerful as a standalone, but when you integrate features such as video conferencing, you create a true united information system. Any company that drags its feet investing in these communications technologies will lag behind those who do invest readily. 'Green is the new Green' and it is the hot new quote in the investment world. Wind power is growing by leaps and bounds and going green is how money is made in business these days. When a business combines unified information with green technology the door opens to making call centers act as profit centers, not customer service expenses.
In the future, an entire multi-billion dollar corporation will be operated out of the same office space as a modern dentist. That future is now. In the future, people will also have screens that they carry around with them to access anyone on the planet at any time, or even access any piece of information any time, and from anywhere. That future is available at your local technology retailer. There is no good reason for any communications and technology based company to not be adopting these amazing technologies.